About Us
What is a WISP?
Fixed wireless internet service providers (WISPs) deliver reliable, affordable broadband to customers in fixed locations such as residences, businesses, and schools.
Fixed wireless is the fastest-growing sector of the broadband industry, characterized by cost-effective deployment, rapid technology innovation, and continuously evolving transmission models, including fiber. Networks can be built and upgraded virtually overnight at a fraction of the cost of wired-only or satellite technologies.
WISPS are powerful allies in closing the digital divide, serving the hardest to reach, unserved areas of rural America, as well as bringing affordable alternatives to underserved urban customers.
Most WISPs are small and medium-sized businesses led by entrepreneurs who live in the communities they serve. Most have built their networks with private, at-risk capital, and are profitable and sustainable without government subsidies or incumbent-protecting regulations. They employ local staff.
What is a Hybrid Fiber-Wireless ISP?
First, What is a Wireless Network?
Fixed Wireless Access (FWA) or Broadband Wireless Access (BWA) refers to a style of networking that involves wireless devices mounted at fixed locations, transmitting signals wirelessly from point to point and ultimately to each subscriber. Wireless access operators, or Wireless Internet Service Providers (WISPs), offer internet service over this type of wireless network. Although these networks are typically fed with a fiber connection to the Internet backbone, they are still considered "wireless" networks because of the way they transmit signal.
A WISP is a fixed wireless access (FWA) provider that uses point-to-point microwave or millimeter-wave links between its towers for coverage extension and backhaul, and point-to-multipoint links from the towers to the customer premises. In addition to residences, they also serve businesses, municipal governments and other entities, sometimes in urban environments in addition to the more usual rural environments.
Second, What is a Wired Network?
Contrast this wireless style of networking with traditional wired networks, which utilize one or more of:
Copper
DSL (Digital Subscriber Line)
Coaxial cable
Fiber optics
The history of wired networks spans from the early dial-up days, to the expansion of cable coax networks, to today's Google Fiber™, and everything in between.
Third, What is a Hybrid Fiber-Wireless Network?
Now consider another hybrid option for ISPs - one that combines vastly different networking technologies. This is where the Hybrid Fiber-Wireless ISP concept comes into play. Simply put:
Hybrid Fiber-Wireless ISPs are those that deliver internet service over their networks using a combination of both fiber and wireless technologies.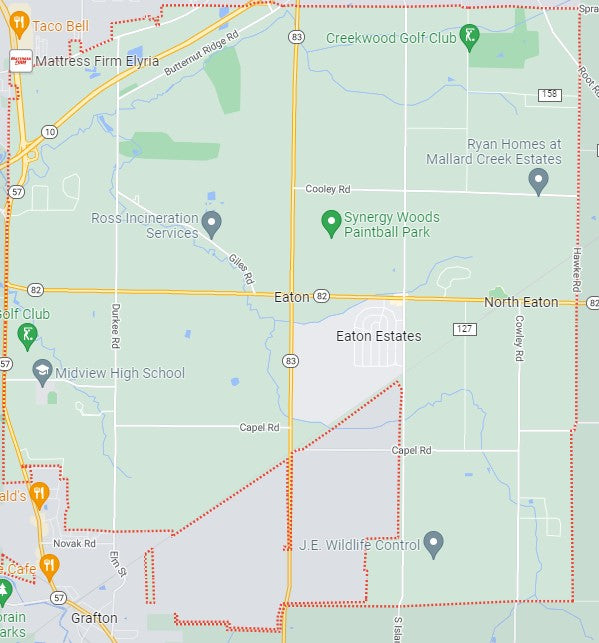 Eaton Township
If you are in Eaton Township Ohio or would just simply love to help fund Mid Air's Expansion To Eaton Township. Please donate anything you are able to spare to help further our growth in this area.
Donate Today
Village of Grafton
If you are in the Village of Grafton Ohio or would just simply love to help fund Mid Air's Expansion To Grafton. Please donate anything you are able to spare to help further our growth in this area.
Donate Today
Crisis and Suicide Prevention
Affordable Connectivity Program
Affordable Connectivity Program ASL